Description
It's slowly rising to be the crunchiest compliment to any meal.
Its hearty flavor and nutritious quality brings family and friends to the table in a flash.
We're talking about Sourdough!
Good old artisan sourdough that you've been picking up at your local market, your mother-in-law, or your neighbor's friend.
The ones that have you whispering…..
"wish I could bake these myself"!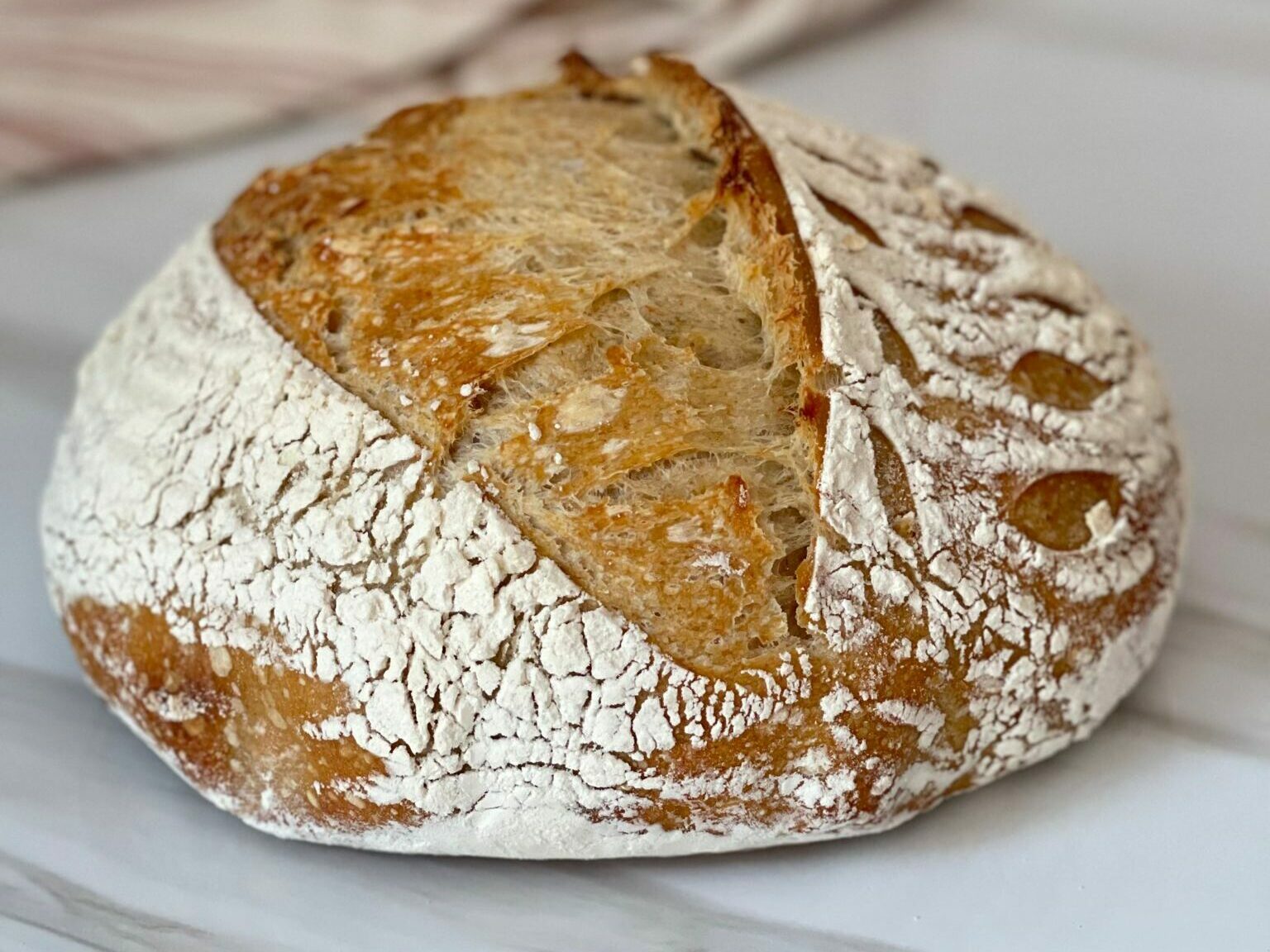 And, you quickly shrug that idea off.
Because you've been told that sourdough is complicated to make. They even compared it to a newborn baby, warning you of the time and attention it consumes.
You might have even given it a shot once.
But when it totally fell flat, you turned to google for answers.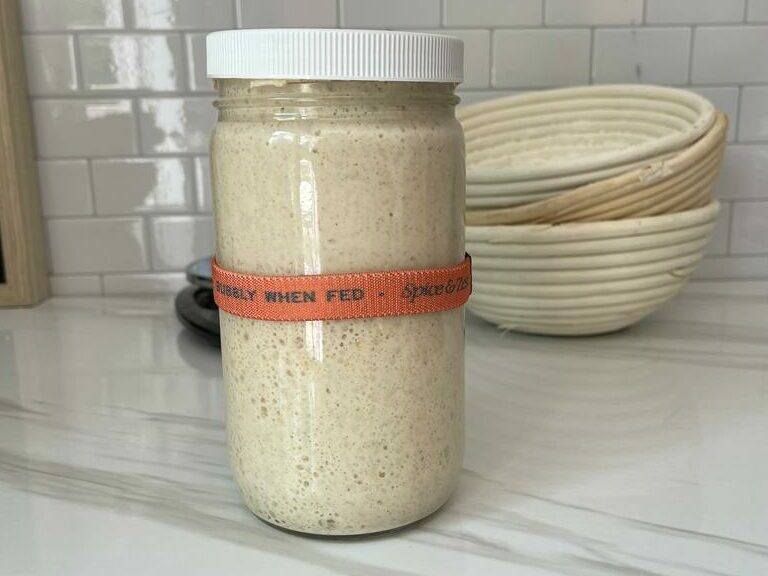 Only to get more overwhelmed with endless instructions and dozens of opinions….
So you turn to your baker-friend who is happy to answer your questions. But since your starter is doing things differently than theirs, you're left wondering what to do next.
Luckily, another friend adds you to a chat full of wonderful bakers. With confidence you ask, hoping for a straightforward answers, only to find yourself with more confusion then you bargained for…..
So, back to the market you go.
Settling for the next best loaf in the hood.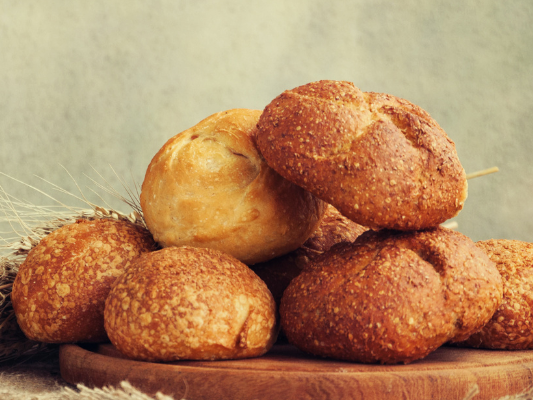 Singing "maybe some-day" while you generously pay…..
Sounds familiar?
We totally get it! With so many recipes, videos and gadgets at the click of a button, learning to bake sourdough seems to be easier than ever before. Yet often, confusing and way to time consuming before you actually bite into results.
Which is why we've taken almost a decade of experience – teaching thousands of busy home cooks to bake sourdough at home, and brought you the single best program with:
every last thing you need to bake your very first – or very best – sourdough loaf.
Because at the end of the day…..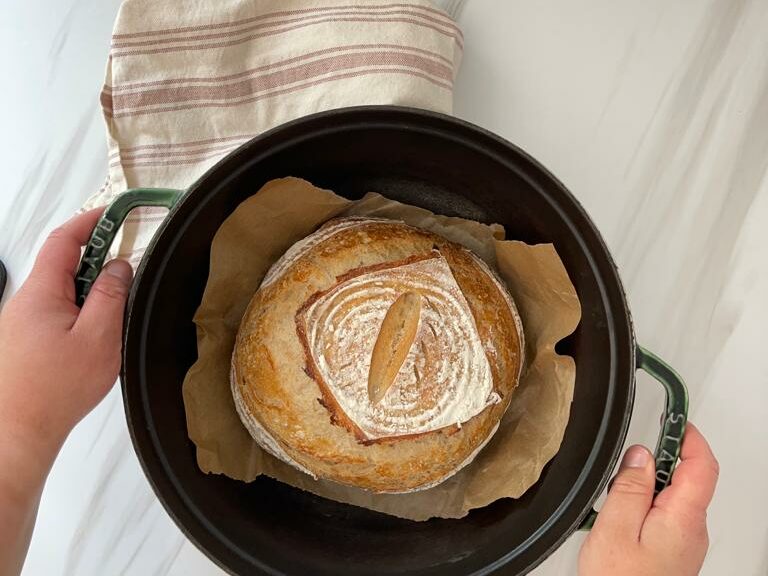 The best bread in the world is
the one you bake at home!
So, if you are serious about baking sourdough at home, and want to experience the sensation of pulling your own beautiful, loaves out of the oven – in days, not weeks. – with guidance, not curiculum. – with expert advice, not friendly opinions. – with joy, and not overwhelm. Than the Virtual Sourdough Workshop is for you!
This Virtual Sourdough Program is a two-day interactive workshop that equips you with the tools, community, and knowledge needed to bake a beautiful sourdough bread from the comfort of your own home.
Once you sign up for this program, we'll send you a kit with all the necessary tools and supplies, including an active sourdough starter. Next, you'll be added to an exclusive online group, where we'll post step-by-step directions and answer all your questions. This interactive baking experience kicks off on Wednesday night and continues until Friday morning, by which time, you'll have a beautifully baked sourdough loaf ready to enjoy!
Schedule:
Sign up – by Sunday Aug 13th (Limited slots available)
Kit arrives (via UPS) – by Wednesday Aug 16th
Process begins – Wednesday night Aug 16th (see below)
Bake your first bread – Friday Aug 18th
The Kit:
Every last think you need to start baking sourdough!
Kit includes: Active Sourdough Starter | Dry Sourdough Starter | Starter Jar | Silicone Spatula | Starter Flour Blend | Basic Bread Blend (enough for 1 bread) | Round Banneton (with towel liner) | Digital Scale | Bench Knife | Scoring Lame.
Note: Although sourdough breads are best when baked in a Dutch oven, they are not necessary. We will show you how to bake your bread on traditional sheet pans as well.
Dutch ovens are not included in this kit. This 5qt option from Amazon is a good start.
The Program:
When your kit arrives, you'll be added to an exclusive online group, where we'll provide step-by-step instructions guiding you through the process.
Baking sourdough is a multi-step process, with periods of downtime in between each stage. Here's the basic timeline:
Each of these steps normally take between 5-10 minutes.
Wednesday night – Feed your starter

Thursday morning – Prepare the dough

Thursday afternoon – Shape the dough

Friday morning – Bake your bread
We understand that everyone has different schedules, so within the group, we'll share alternative timelines to suit your needs.
Once the program is over, you will be set up with 2 months of free access to our full online community for further direction and support.